Linking up today with
Niki from Glossy Blonde
and friends' Loving Lately. :)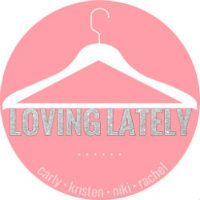 So during the long weekend, I loved...
Friday's Hair and Makeup. Kim Kardashian inspired. Can you tell?
Sunshine. I don't like heat and humidity but it's pretty cool.
Lounging. When it's with my mom it's usually a battle between the
TV and our loud voices and laughter.
Party. These are my only two decent photos from the night.
Japanese Dinner with Mom. Spicy Tuna Pizza was excellent!
Proposal. #Winning!One of Loverboy's closest friends proposed to his girlfriend!
Breakfast. Soooo gooood!