And because I'm so preoccupied with moving blues and other things in life right now, here is the most random collection of letters...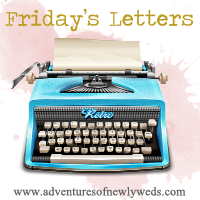 Dear Friday,
Welcome back! SO happy to have you here.
Dear Bills,
I still wonder how you accumulated. Seriously, how? I'll pay you later today.
Dear Green Purse from Mommy,
Don't get jealous, it's White Bag from the Loverboy's time to shine ;)
Dear Favorite Candy,
Why do you give me a headache?
Dear Apartment Managers,
Thank you for answering your phones
Dear Yoga,
I can't wait to be with you again. See you tonight.
Dear Florence of Florence + the Machine,
Your voice. IT ROCKS.
Dear Lululemon in Studio City,
Please have the headband I've been eyeing on! Talk to you later.
Dear JanMLoves Followers,
All of you are so awesome. All 370+ of you! Thank you all for reading my posts and for commenting. Don't forget to laugh today. :)
I'm seriously having serious attention deficit right now. I feel like I need to attend to everything. Well, isn't that obvious yet with yesterday's post? LOL
Have a good weekend, k? K.
Oh and the
current giveaway
, have you entered it yet? :)