Hi all! Hope everyone's having a great weekend!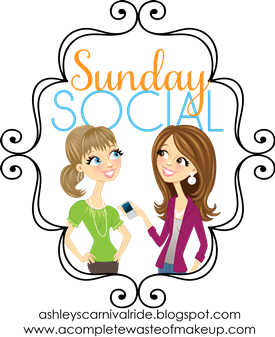 I've decided to join
A Complete Waste of Makeup's Sunday Social
link up so here goes...
Favorite movie of all time?
The Notebook. That movie has the best kiss ever. I'm kind of hoping nobody's judging me. LOL
Favorite movie quote?
After all... I'm just a girl, standing in front of a boy, asking him to love her.
Yes you guessed it, it's from Notting Hill.
Best movie to watch for a girls night in?
Pretty Woman.
Best breakup movie?
500 Days of Summer.
Favorite celeb eye candy?
Tough question, there's too many that I eye on! But right now it's Ryan Gosling, Jesse Williams and Ian Somerhalder.
Which movie star's closet would you want to raid?
Sarah Jessica Parker even if I won't fit into her clothes. Hahaha!