Disclaimer: I started this humorous post (as I would like to think) yesterday, before the horrible shooting in Aurora, CO happened. I certainly do not want to appear insensitive about the current issue. My family and I are deeply saddened by what happened. We are praying for all of the victims' families for strength to carry on and for everyone's safety. I'm actually hesitant about posting this but I think we all now need something to bring our Friday spirits up and everyone deserves a reason to smile.
Okay, so here goes...
To that moment when you get really great news and the number one person you'd like to tell is not picking up his/her damn phone.
Why do you always happen to me? And whenever I'm calling when I have a stupid question to ask, someone ALWAYS picks up.
~o~
To that moment when you slowly close the door so you have time to think if you forgot something and when you finally shut it, you realize your house keys and clicker are not in the carabiner you're holding.
I hope I'm not the only one that had this happen to her/him!
~o~
To that moment when your friends ask you about something on Facebook and you say "I haven't seen it!" and you're the only one left behind.
You're so awkward! I'm waiting for that day that someone I am actually "Unsubscribed" to posts something interesting and someone would ask me about it. HAHAHA!
~o~
To that moment when you realize you didn't buy any snacks when you went to the grocery store.
I wish I could turn back time. Thank God for the newly built Walgreens and their dollar cookies! Actually it's 10 cookies for a dollar and I cannot stop eating them. They're chewy and a little salty at the same time. IT'S WORTH THE TRY! :)
~o~
To that moment when you've submitted a PTO request a month ahead and because someone needs to take one of the days you picked, you HAVE to come to work on that day. What happened to seniority and first come, first served? :(
You made me sad but I think it's fine. My coworker's parents are in town that day and I don't think he's seen them in a while. I know the feeling of not having your parents close by so I understand how important it is.
~o~
To that moment when you know that your knees are getting weaker but you're still doing what you did to make it feel that way.
Stubborn. I will change my workout routine, I promise.
~o~
To that moment when you're craving for every food you think about and you say yes to every invite to lunch out or walk to Ralphs.
My tummy and taste buds love you but the rest of my body, especially my waist does not like you very much.
~o~
To that moment when you realize there's so much room in your closet without winter clothes.
I'll be better this year with my choice with my coats and other winter stuff! I'll pick classic pieces this time :)
~o~
To that moment when you're not able to sleep well because you cannot stop thinking about your new place.
Thanks for this, I have been unconsciously (did I spell that right?) falling asleep for the past few nights, my body is definitely making up for all the sleep I've missed!
~o~
To that moment when you wake up in the middle of the night but you don't want to check your phone and find out it's 3am - the hour when ghosts come out. And they say that when you wake up at that hour without any reason (no alarms or anything), a spirit woke you up.
You suck! Why do you always have to happen? I sometimes feel like I need to run to my mom's room. Thankfully, I will soon be sleeping next to the boyf! HAHAHA
~o~
To that moment when you ask yourself how you came up with the idea to write moments letters.
Uhm, seriously. How?
~o~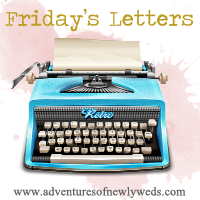 Hoping everyone has a safe weekend.