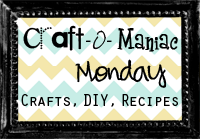 This is probably one of the easiest dishes to prepare that I
found on Pinterest
. Thank you, dear pinners.
Oh and I think I have rekindled or rather recognized my love for homemade goodies. I've always loved baking, cooking and making everything feel homier at home so I guess Craft-O-Maniac Mondays pointed that out to me. :)
What you need:
salmon fillet (thawed, if you're new to handling salmon, I suggest you
click here
for thawing tips!)
foil
sliced lemon
butter
salt and pepper
fresh or dried parsley (optional)
eel sauce (optional)
Here is how you make (and enjoy) it:
1) Preheat the oven to 350* F.
2) Do this:
Yes yes, I first made it with a frozen slab of salmon. Don't make the same mistake I did! This had to go in the oven for a longer time!
3) Wrap it tightly.
4) Pop it in the oven.
5) Wait 25 minutes.
6) Carefully take your salmon packet out of the oven.
7) Carefully open the packet.
8) Savor the subtle fishy smell of the salmon.
9) Grab a fork.
10) Devour.
11) Grab the eel sauce.
12) Dip the salmon in it.
EASY, RIGHT? If you have any questions, let me know. :)