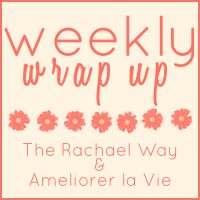 I have Lisa (
Ameliorer le Vie
) and Rachel (
The Rachel Way
) to thank for this. I have been looking for a link up for sooo long [EDIT:It is not until tomorrow! I was a bit too excited ;)]. Is this not "in" anymore? Because I've been looking for one to discover new blogs to follow and link ups used to be my way to go when I started growing my blog. Oh wells, I have pictures to share from the past week. :)
I went to the Pasadena Humane Society last week to see if the Papillon in their list that we saw at their adoption event in Eagle Rock is still available. He was not there anymore, it broke my heart a little but it made me happy that someone decided to take him in and become someone else's family.
I took a good mid-day walk around Old Town Monrovia after finally getting my library card. It's been a while since I've been in one. So cool.
My frozen yogurt fix after months, and months, and months of craving it. Plain frozen yogurt, a little bit of Creme Brulee yogurt, mochi, mangoes, cheesecake bites and one brownie bite. #nomnomnom
Dog has gotten good with socializing. Also, after taking him to the dog park for the second time, I noticed that his run is bouncier and he is more excited about everything now. My friend compared it to kids becoming more confident after they go to school. :)
+It finally rained here! Thank God. Winter in Los Angeles has been a joke until Wednesday night when we noticed that it was getting pretty chilly and then on Thursday, it rained. We are still on drought alert though.
+This week, I learned to shoot using the Manual Mode of our DSLR! Yay!
+Superbowl todaaaay! Go Seahawks!