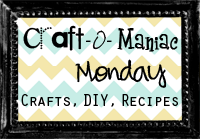 It's my first time joining this! :)
Like other weddings planned in 36 days, we did not have or at least have enough time to plan everything, including the wedding favors. We did not exactly have a wedding party after the wedding but we wanted to give away little thank you gifts to everyone. I showed Ron the personalized M&Ms that we wanted to customize with text and with our faces but in our opinion, for our civil wedding, that's too much so we passed on that idea and thought of just doing that for our church wedding.
We had five days left before the wedding and we still did not have favors so I dragged Ron to Michael's. We then decided to get some square tin cans and pink and black ribbons. A day after that, I bought chocolate covered almonds from CostCo, scooped them in the tins.
Our printer did not have ink so I had to resort to our office printer to print the stickers. It was a little tedious but I like doing tedious stuff so I was okay with it. I always let Ron make decisions regarding fonts so I sent him a few choices. I was so glad he picked the one I wished he would pick. That same night, Ron and I got busy with tying these little ribbons around the tins while watching TV. And voila! We're done :)
These could be great for any party actually! I could imaging giving them away at a baby shower or as birthday party favors.
Our friends love them. I guess everyone loves chocolate covered almonds! My sister even texted me the other day with a picture of what she was snacking on. Turns out she and her girlfriend got another extra one! ;)
ljkn